Founder, CEO, Software Architect, Author, Dad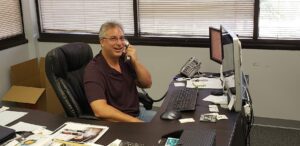 Mark Turkel founded the company in 1987, after working his way up the ladder in a local Miami, FL software development company. Mark started out in the professional software industry by working in the garage, sweeping floors, and shrink-wrapping manuals! After taking advantage of many opportunities for a smart and hungry person, Mark was promoted and also educated on multi-user database applications in a variety of operating systems and computer environments, far preceding "Windows". Important concepts were learned in building systems of all sizes, and it was time for the aspiring young man to begin his own business. 
36 years later, millions of lines of code written, 100's of successful projects delivered, many new programming languages implemented, and a plethora of new technology has continued to fuel my passion and excitement for software development. 
Mark is currently the head of sales and marketing, and is also very involved with design work for new projects. 
Connect with Mark: https://www.linkedin.com/in/markturkel/
Chief Technical Officer, Software Architect, Dad
James Wright started working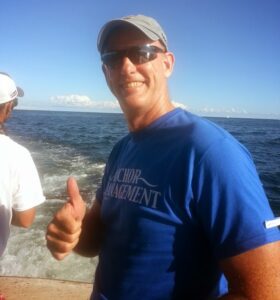 together with Mark in the early 2000's as a contractor. They became good friends over the years as they worked together to grow the business. James is now a full partner and decision-maker in the company, and is our Chief Technical Officer.
James is also a very accomplished Senior Software Architect and Database Administrator as well, and has an excellent background and understanding of security as well.
As CTO, James is responsible for reviewing and selecting the technologies we work with, along with being the chief architect and involved in every project. James is responsible for hiring and manages all of our worldwide development teams, and works closely with our local senior staff on a technical level.
Connect with James: https://linkedin.com/in/JamesWright
Let's start the conversation...

We start the journey by Listening , not selling...
Our goal is to sync our minds to your business, so we can provide meaningful input and guidance that improve the process and deliverables. We understand your goals first, then worry about data and programming once we have a good solid understanding.