Palm Beach Software Design is the friendly software development company that takes a real interest in the success of your business.
We are a dedicated team of passionate software architects, full stack developers, UX/UI designers, QA engineers and marketing experts helping businesses of every size — from new startups to public companies — launch their projects using our software .
Palm Beach Software Design,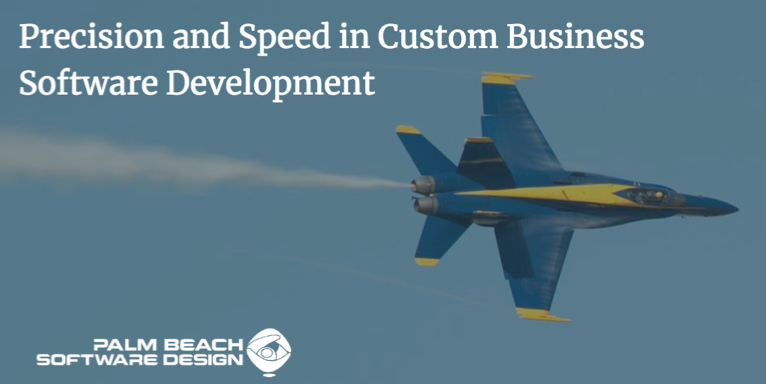 Inc. a
full-service
software development and consulting firm established in 1987, offering
custom software development
services for app and applications. We are process-driven, with high standards of excellence, and a very dedicated staff.
Our senior staff consists of
Software Architects, Business Analysts, Database Analysts, UI/UX and Web Designers
and
QA Testers
. We are seasoned veterans in computer sciences and business. Our home office is located in Wellington, FL.
All senior-level work is done locally
, and we have development teams worldwide, in the Philippines and Asia, that provides excellent skill and speed so
we can build your project quickly at very reasonable prices
. We have been around for a while, since 1987, and have enjoyed working with more complex and challenging technology over the years.
We never stop learning
, and pride ourselves for leading-edge software development.
We are Strong. Senior-level team designing awesome custom software!
Excellence
We take the time to understand client business and needs. We educate our clients and team to help them understand "how and why". We expect professional excellence from our team and we provide it to our clients.
Integrity
We ask the best of ourselves and we deliver on our promises. Our estimates, representations, and contracts are honest and fair.
Accountability
We hold ourselves accountable to each other and to our clients. We take pride in our service and your success with our software.
Longevity
We work to create a community spirit between our staff and our clients, fostering trusted relationships over time. We are loyal to each other and to our clients.
Giving back has always been a part ofour core values.
Let's start the conversation...

We start the journey by Listening , not selling...
Our goal is to sync our minds to your business, so we can provide meaningful input and guidance that improve the process and deliverables. We understand your goals first, then worry about data and programming once we have a good solid understanding